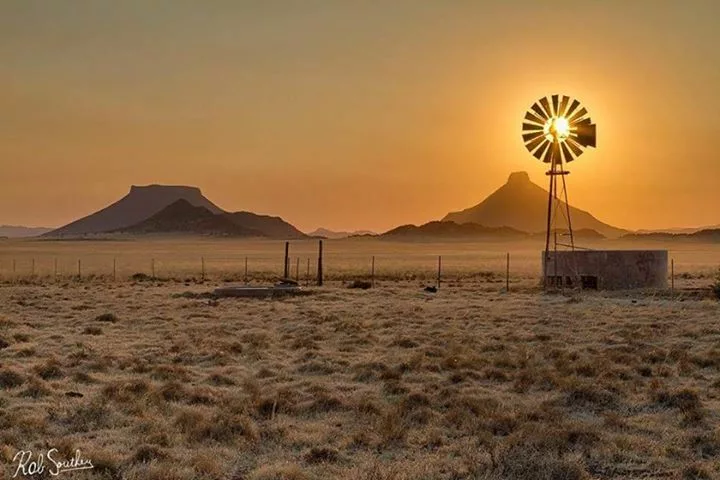 Koffiebus and Teebus
Category
Description
Outside Steynsburg are two very well know Karoo landmarks. Koffiebus and Teebus, two Karoo koppies (flat Karoo mountains) are visible from the R390 between Stynsburg and Hofmeyr.  They got their names from the fact that people say they look like a big coffee pot and a thinner teapot next to each other.
Throughout the Karoo it's common to see flat-topped hills called Karoo Koppies along the horizon. Karoo Koppies hills are capped by hard, erosion-resistant dolerite sills. This is solidified lava that was forced under high pressure between the horizontal strata of the sedimentary rocks that make up most of the Karoo's geology.
The outlet of the 82.5km long Orange–Fish Tunnel, built to divert water from the Orange River to the Fish River valley, is located at Teebus and from here the water continues further through canals and rivers.
Contact Info
23km southwest of Steynsburg